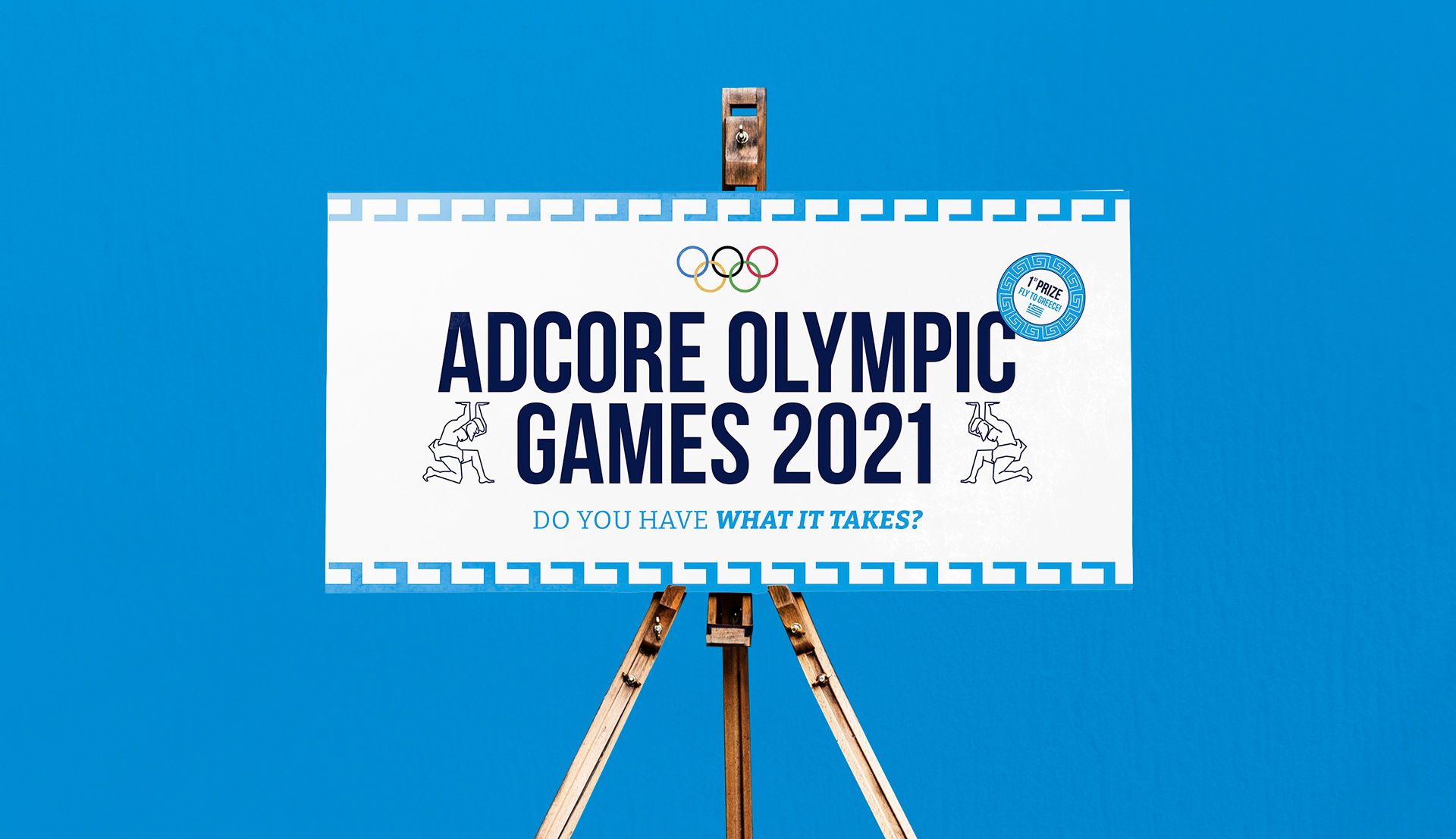 In the past couple of weeks, our office environment transformed into an epic arena and my colleagues into mighty Olympians. Thus, the Adcore Olympic Games 2021 were officially launched and took our competitive spirit to the edge!  There were tears, drama, happiness, excitement, friendships were made and broken. 
In the end, only 1 Olympian proved to be better than the rest.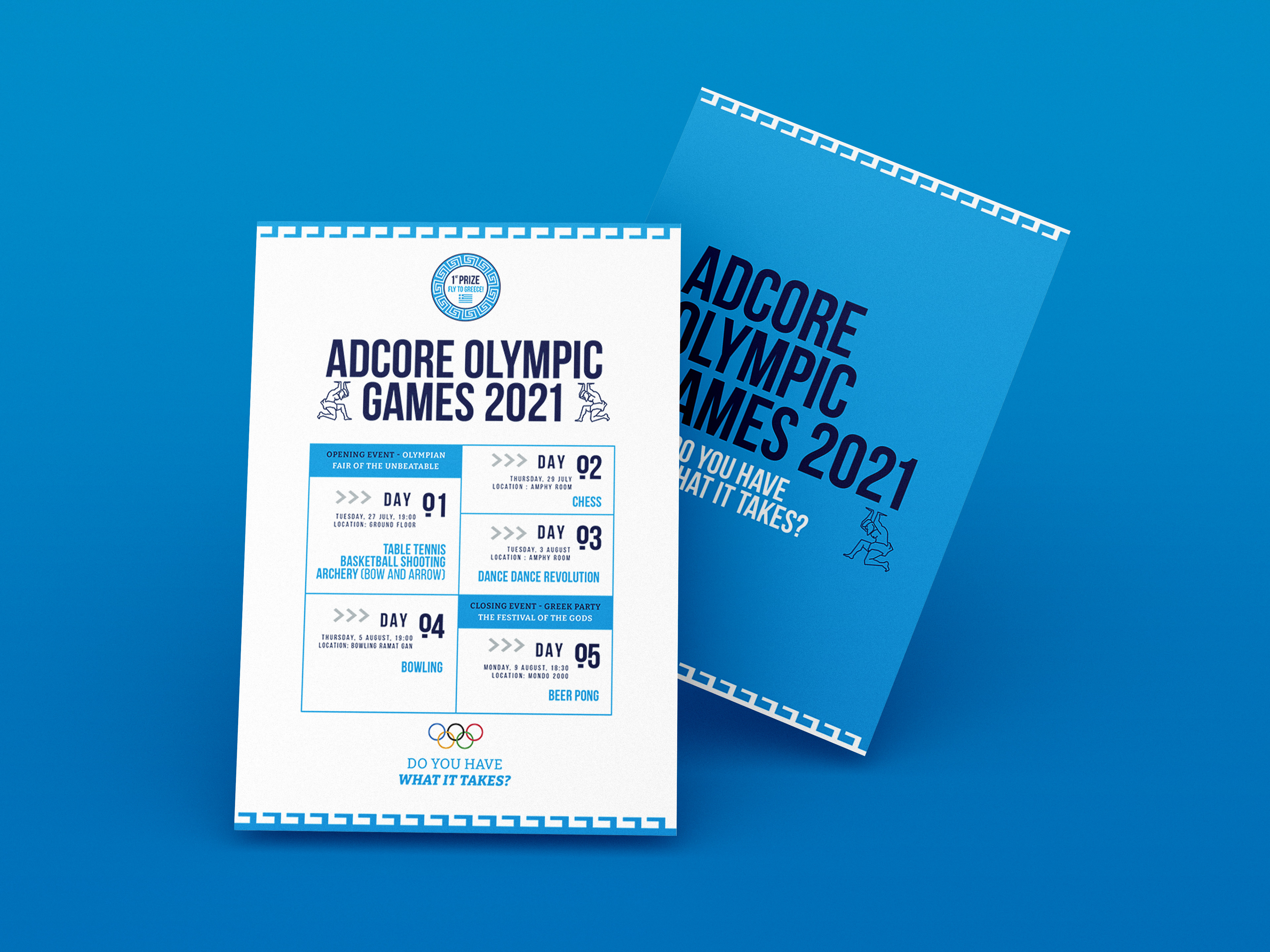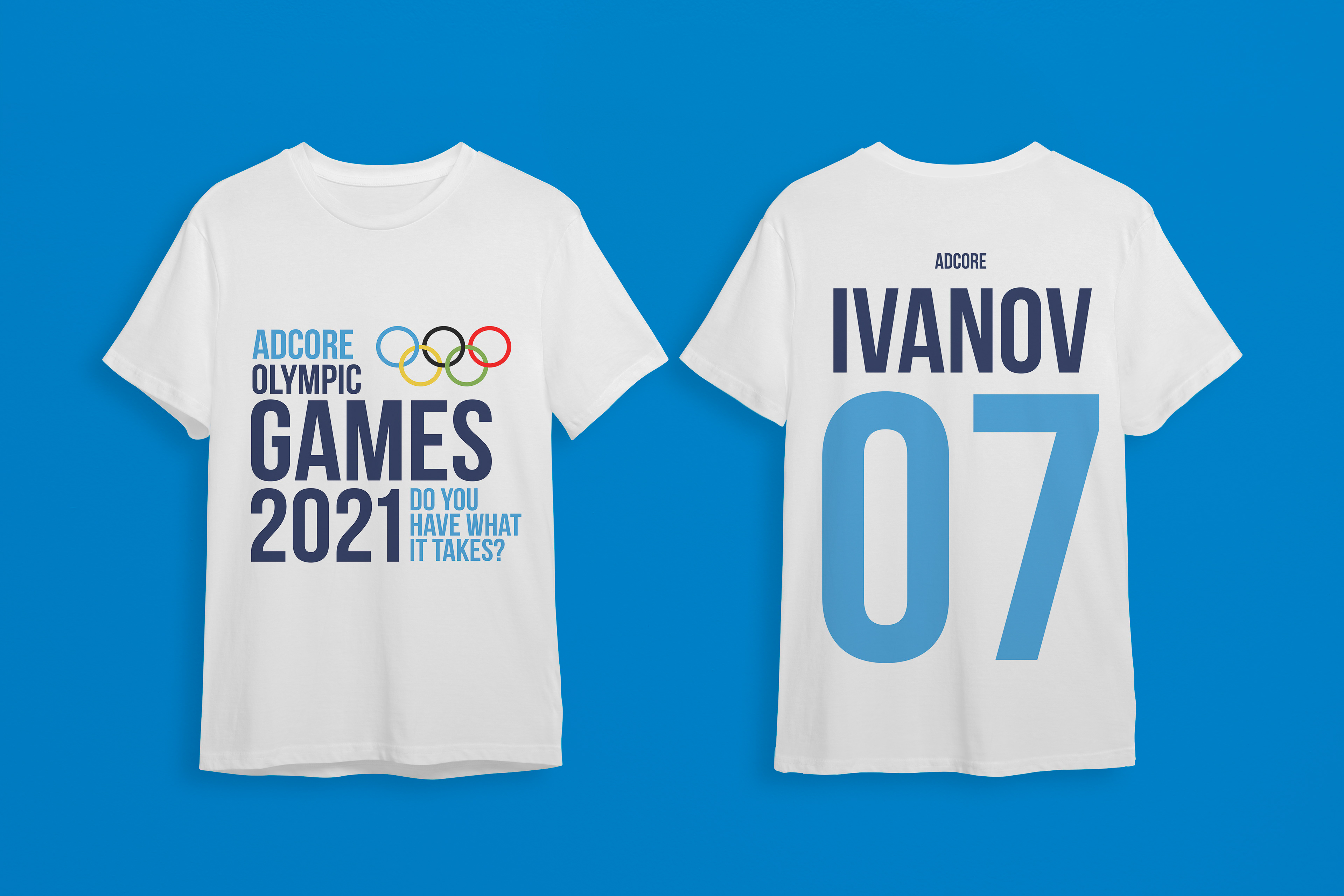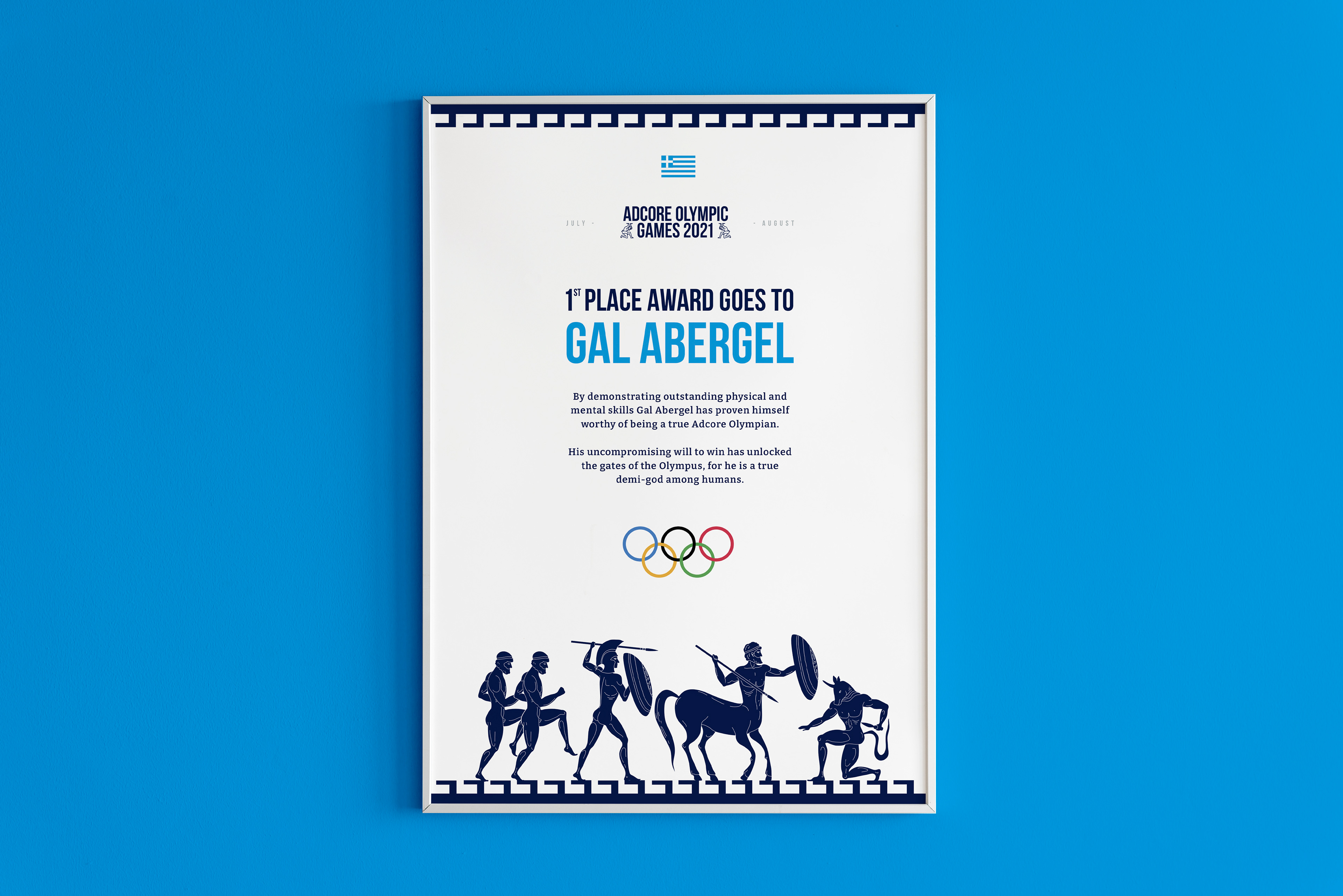 This event-branding project was definitely one of the fun projects I did in a cooperative. The whole design was inspired by ancient Greek culture and included company merch like T-shirts and winners certificates. 
The competition was held in various places, and at various times - therefore I've created a brochure with the event's schedule. In the brochure, you can see that there are two main events - the opening event and the closing event. The brief was very casual, and I had a lot of opportunities for creative freedom.