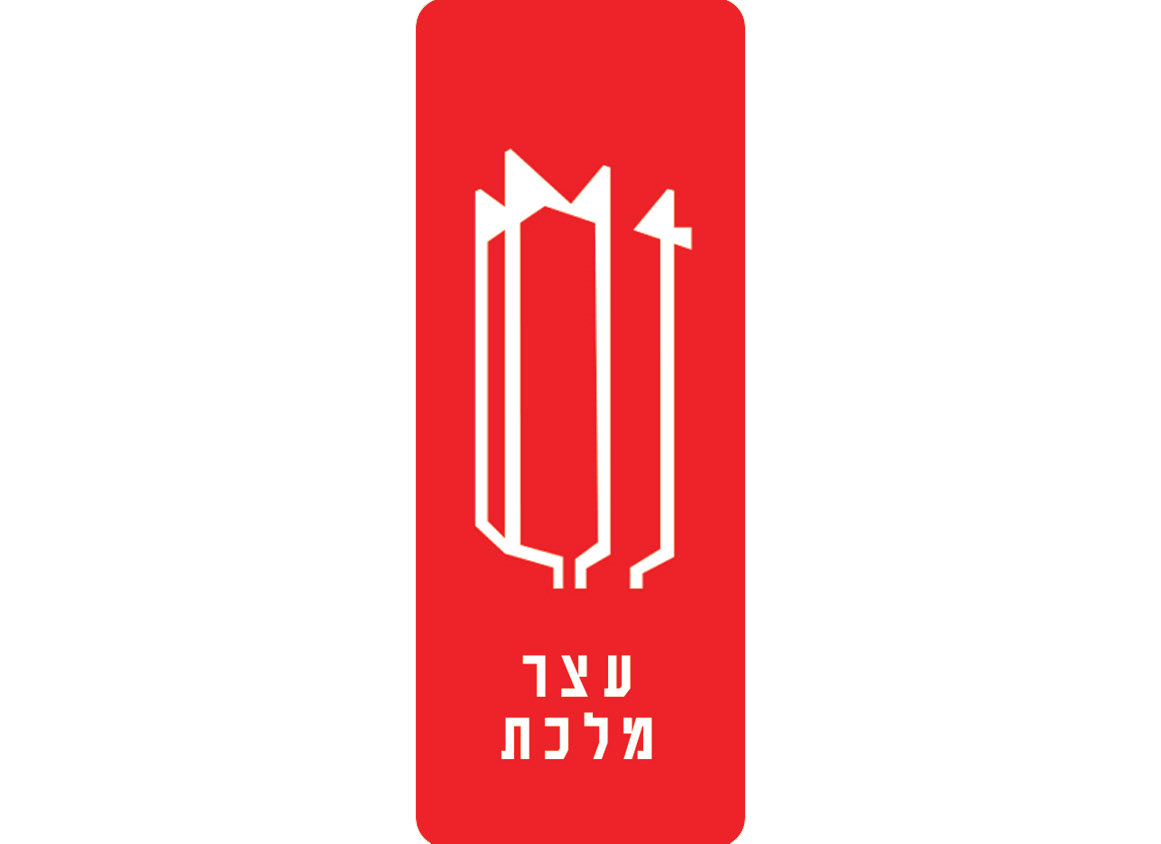 Bizarre, Alienated, Melancholic.
In the framework of 'Branding' course I have built a branding system for Haifa's cultural festival, 'Azar Melechet' or in translation 'Frozen in Time'. The festival is taking place in an abandoned building in the city of Haifa. Formerly the building served as a central bus station in the neighborhood of Bat Galim. Today, the building stands still and influences Haifa's landscape. The skyscraper is considered an architectural jam because of its brutalist design - it's made out of raw cement, and it conveys an urban feel. All these made me feel as if the concept of being frozen in time relates to this place in particular.  
I began the branding process by collecting textual and visual materials such as the building's blue prints from 1967. ‬One of the textual influences was the following sentence: 'What is perceived as permanent or material is nothing more than an illusion'.‭..‬

This experimental (or some may even say avant-garde) event claims to be a deep and penetrating observation, the pursuit of insight. The festival aims to be a place where we ask ourselves - at what point in time are we? A relatively conceptual idea since most festivals and events have programs with a structured, neat schedule that leaves no place for imagination. ‬
I wanted to create intriguing and authentic images for the branding and so I chose to take pictures in the building itself. After touring the 14 floors and all the stations in the closed area, I thought of ways to process the images. I aspired to create a bleak yet intriguing atmosphere. 
The graphic language delineates the text in thick frames suitable for event signage, influenced by bus station signage. The chosen material for the festival representation is inspired by the brutalist construction and consists of a gray color palette, exposed concrete, and rusty metals textures.
The final product consists of a logo, 3 posters, informal brochure, a t-shirt and a huge metallic sign of the logo (it's 50 cm tall!).