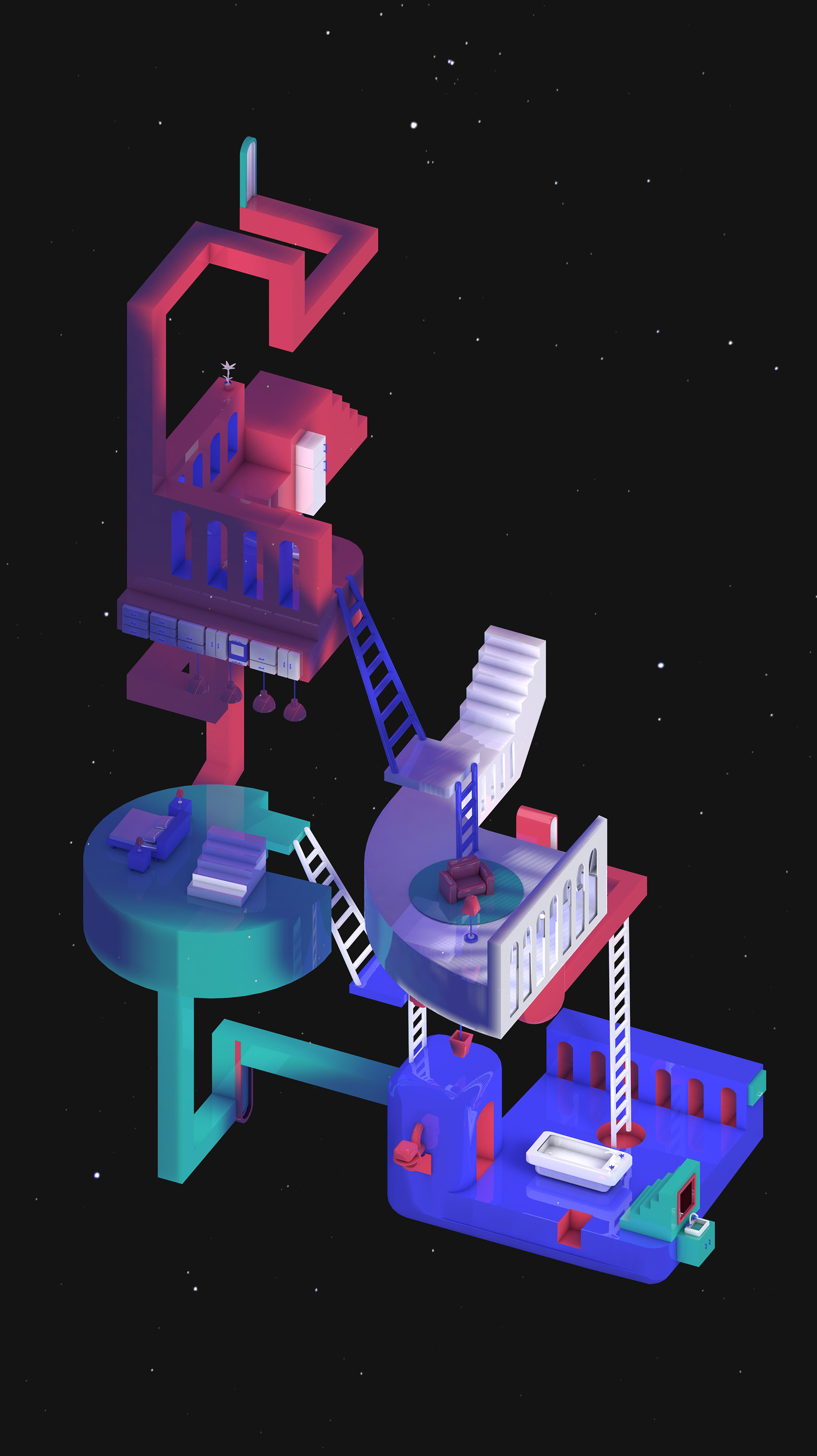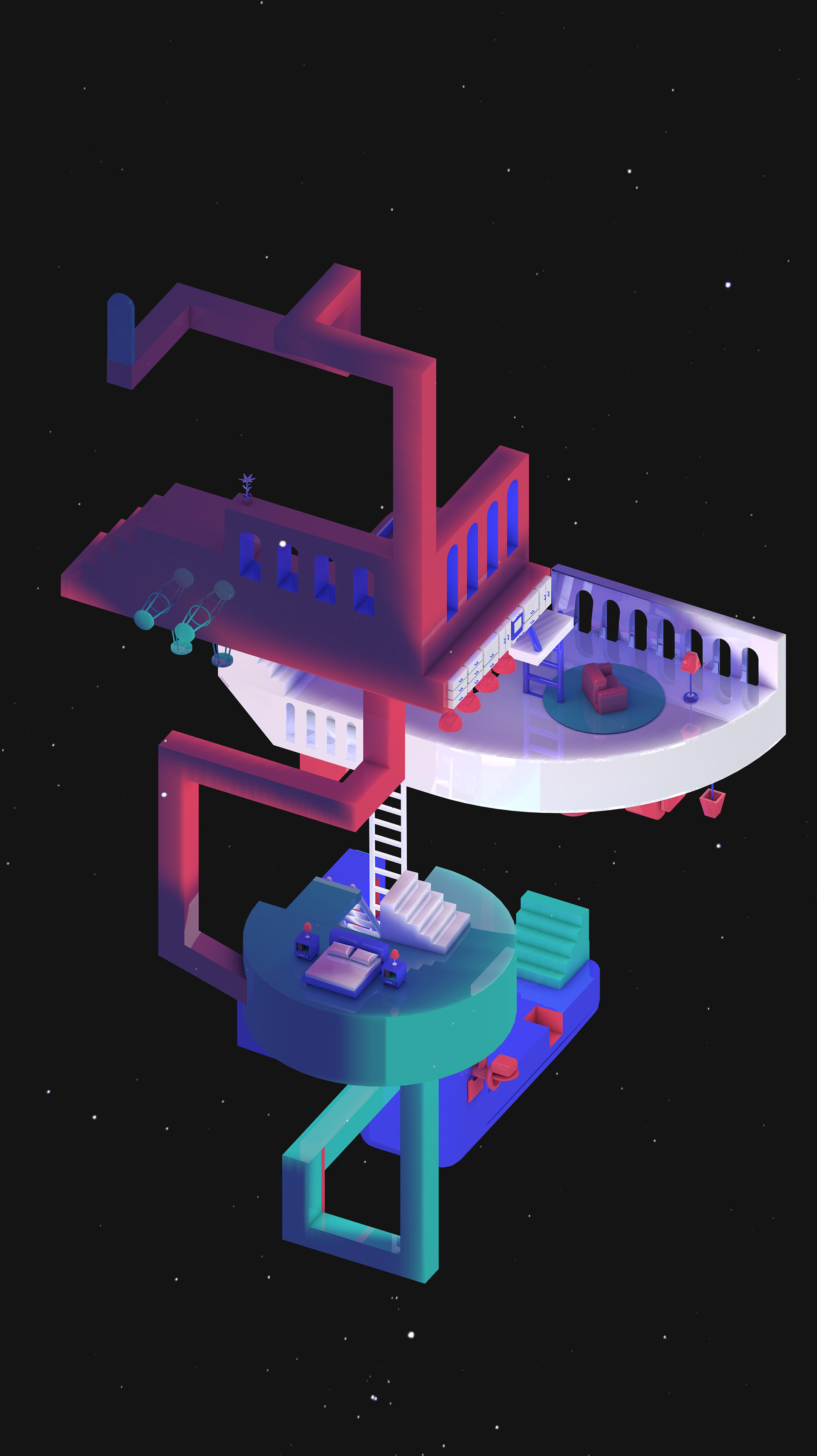 Designing four rooms in a three-dimensional space gives you the freedom to explore, research and examine the possibilities of a centrifugal force for each of the rooms. 
In this project, you can see the kitchen, bathroom, bedroom and living room floating in infinite space.
Influenced by 'Monument Valley's game art.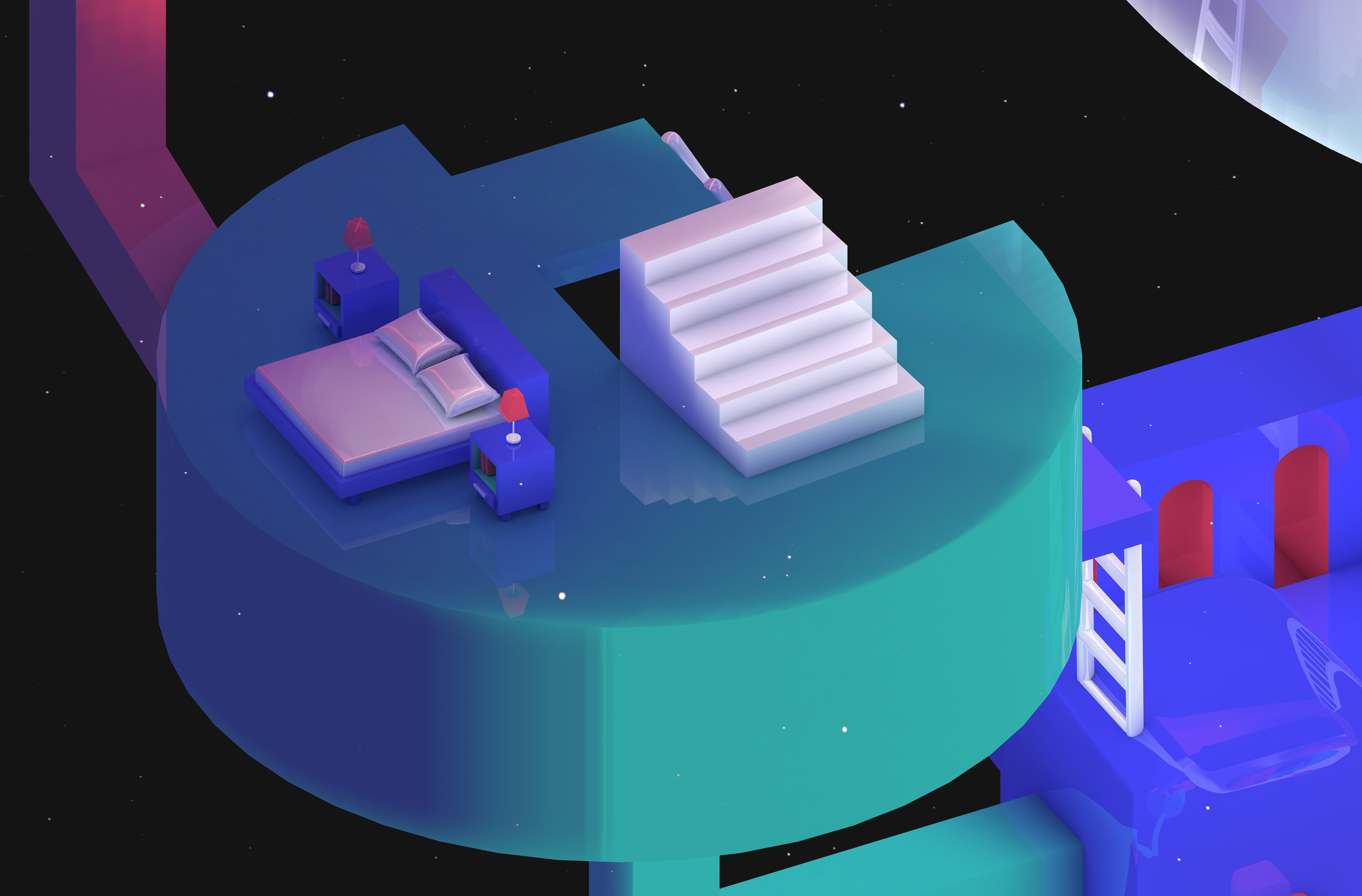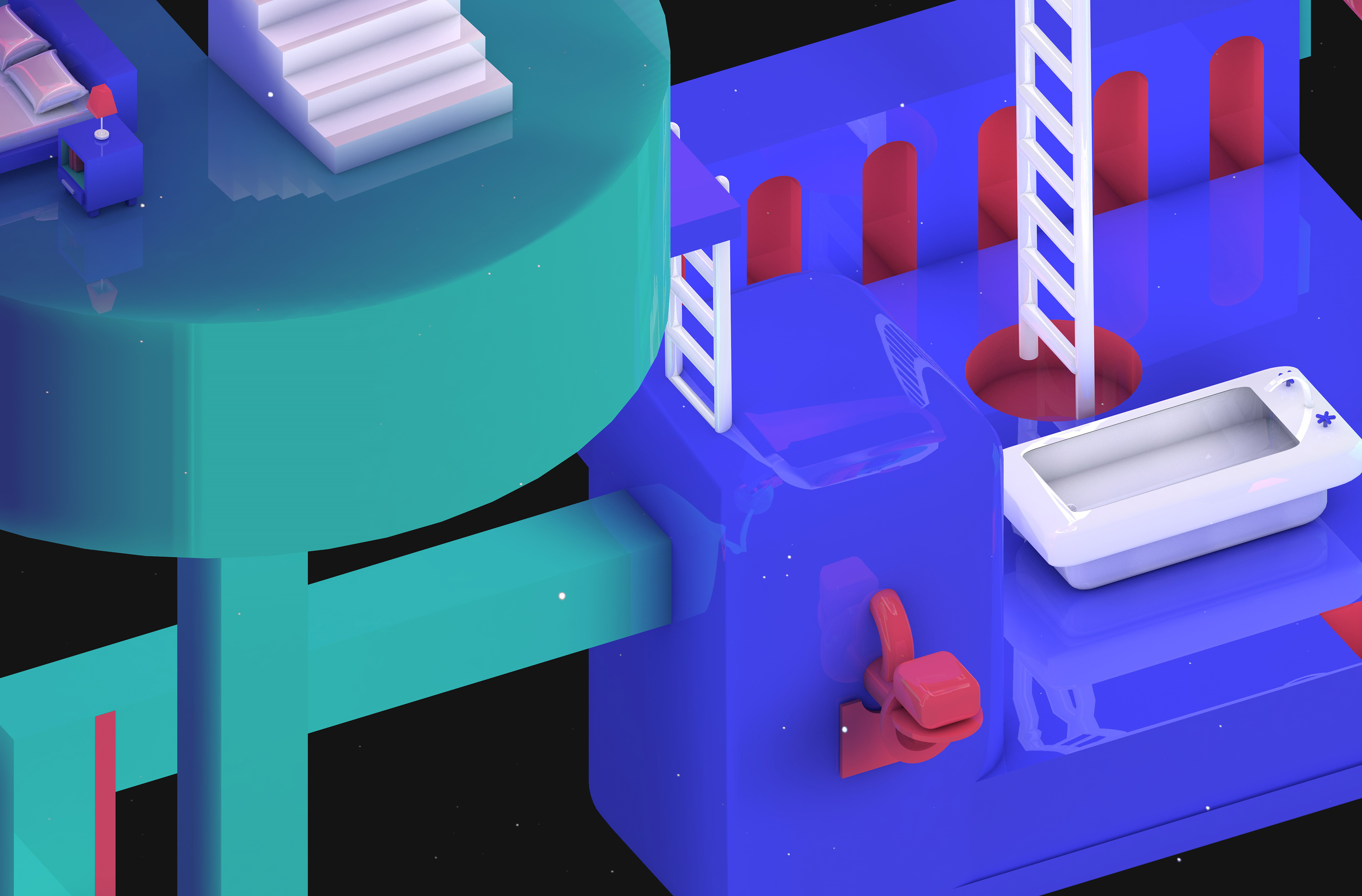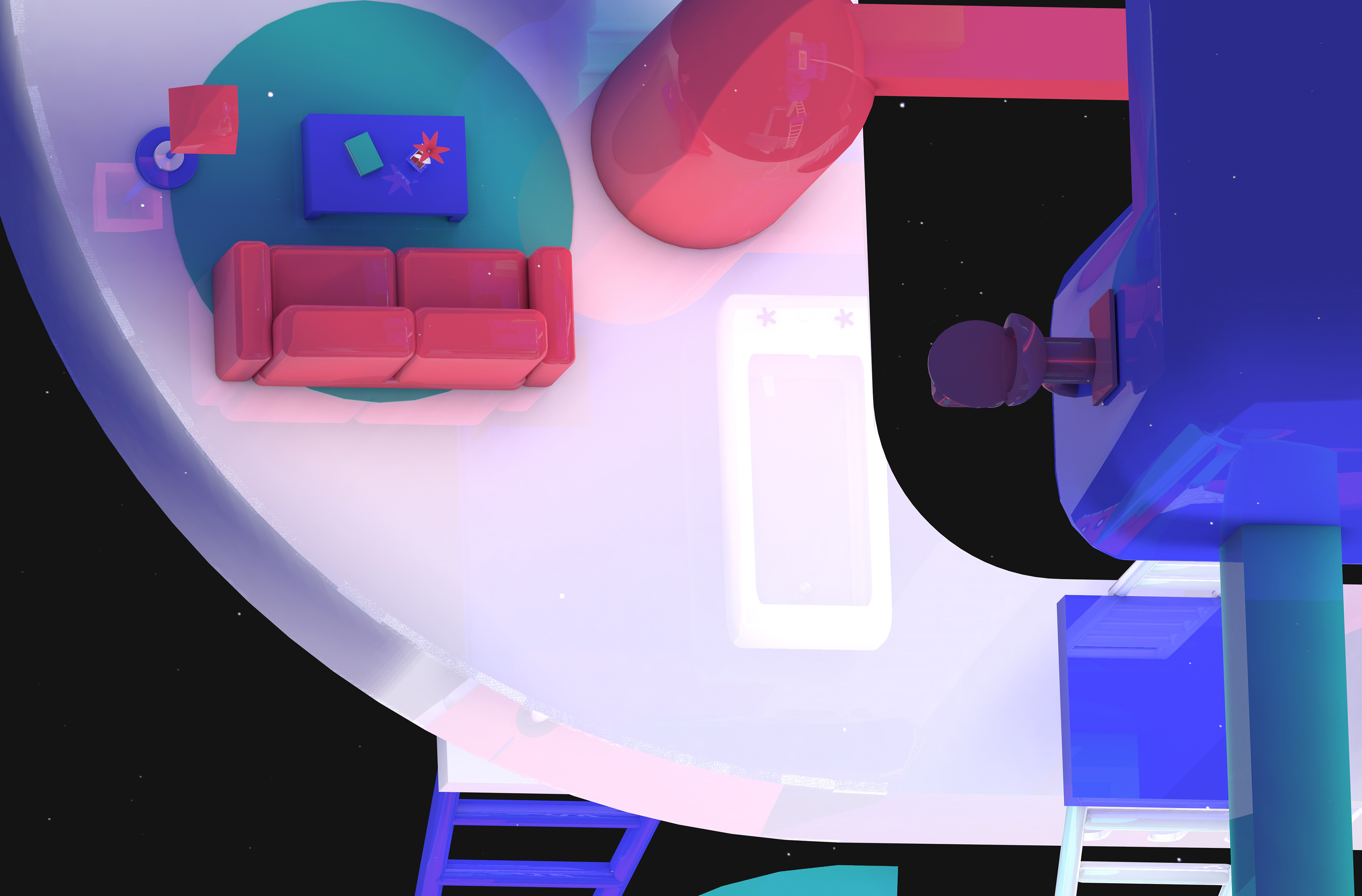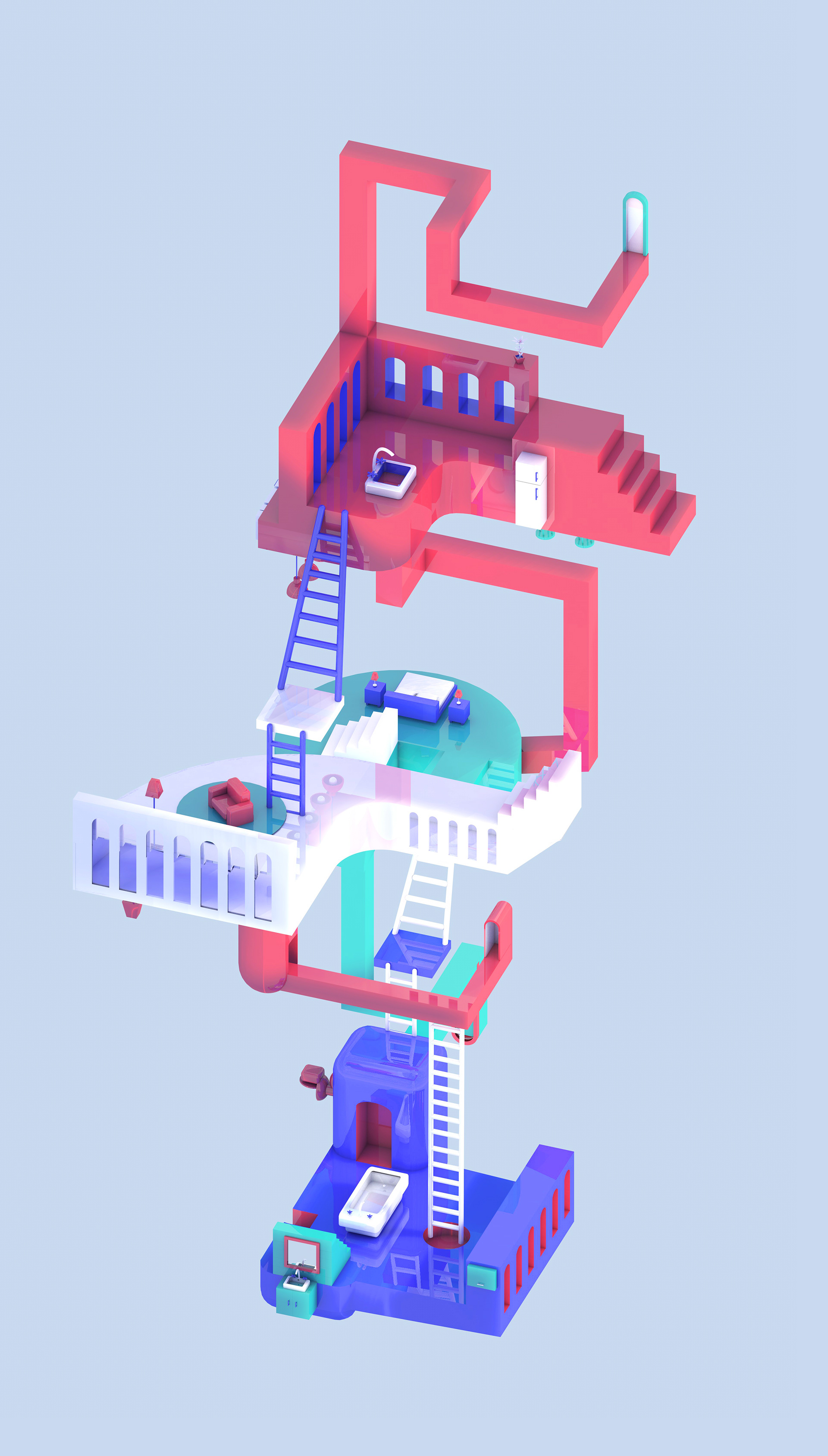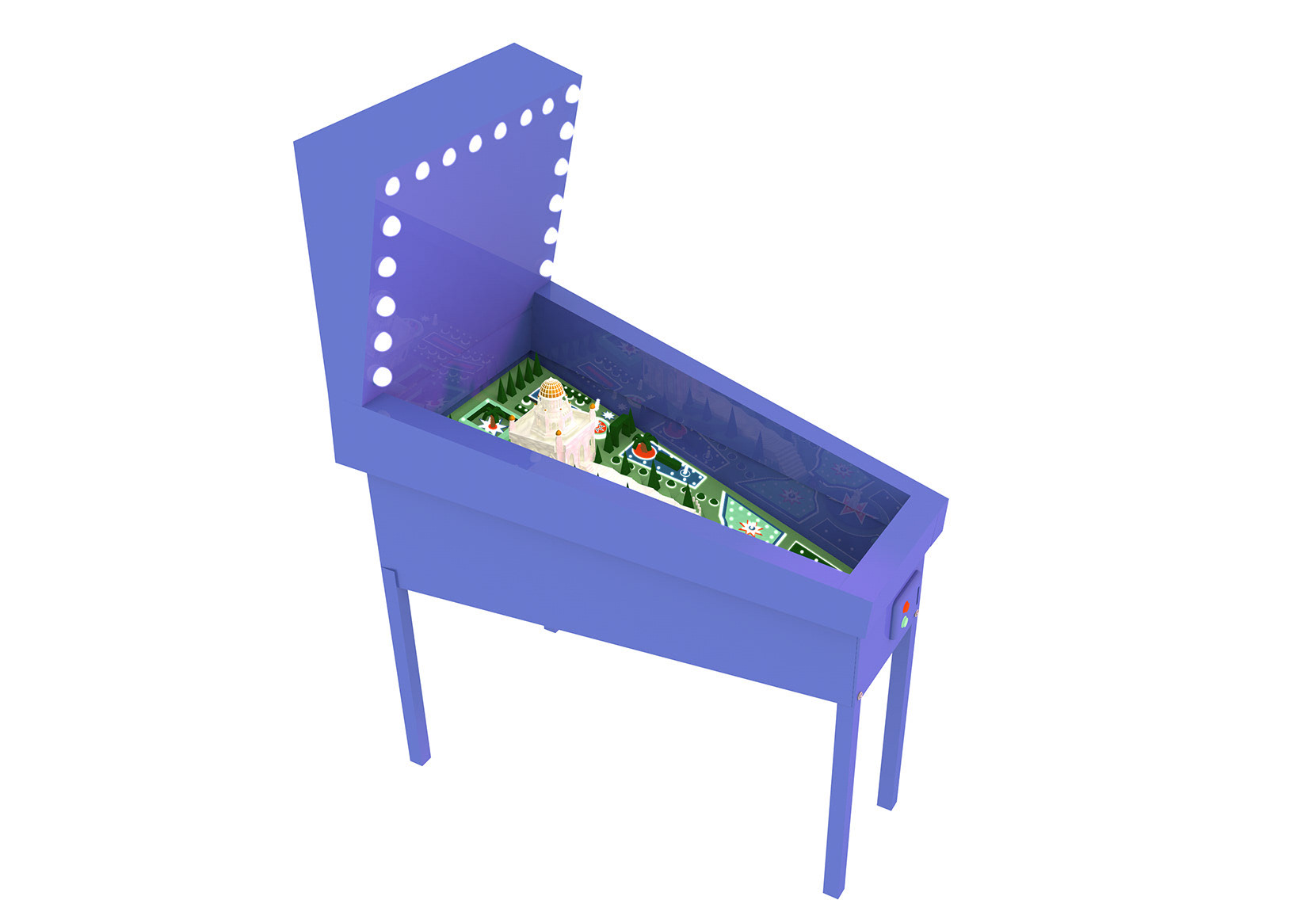 The Bahai Gardens in Haifa, Israel, get a funky twist - as a painball machine. 
In collaboration with a fellow Bezalel student, Sharon Velkin.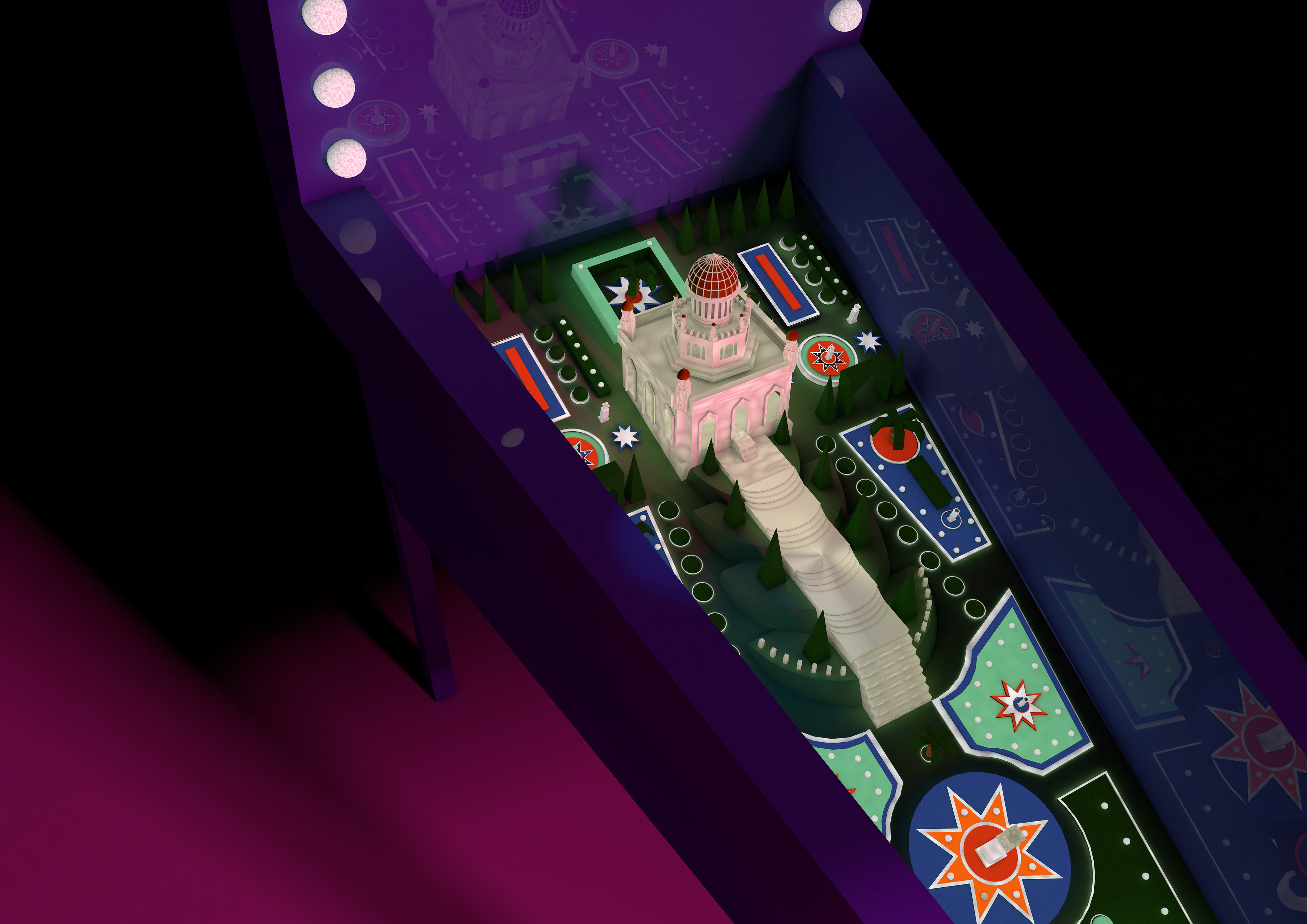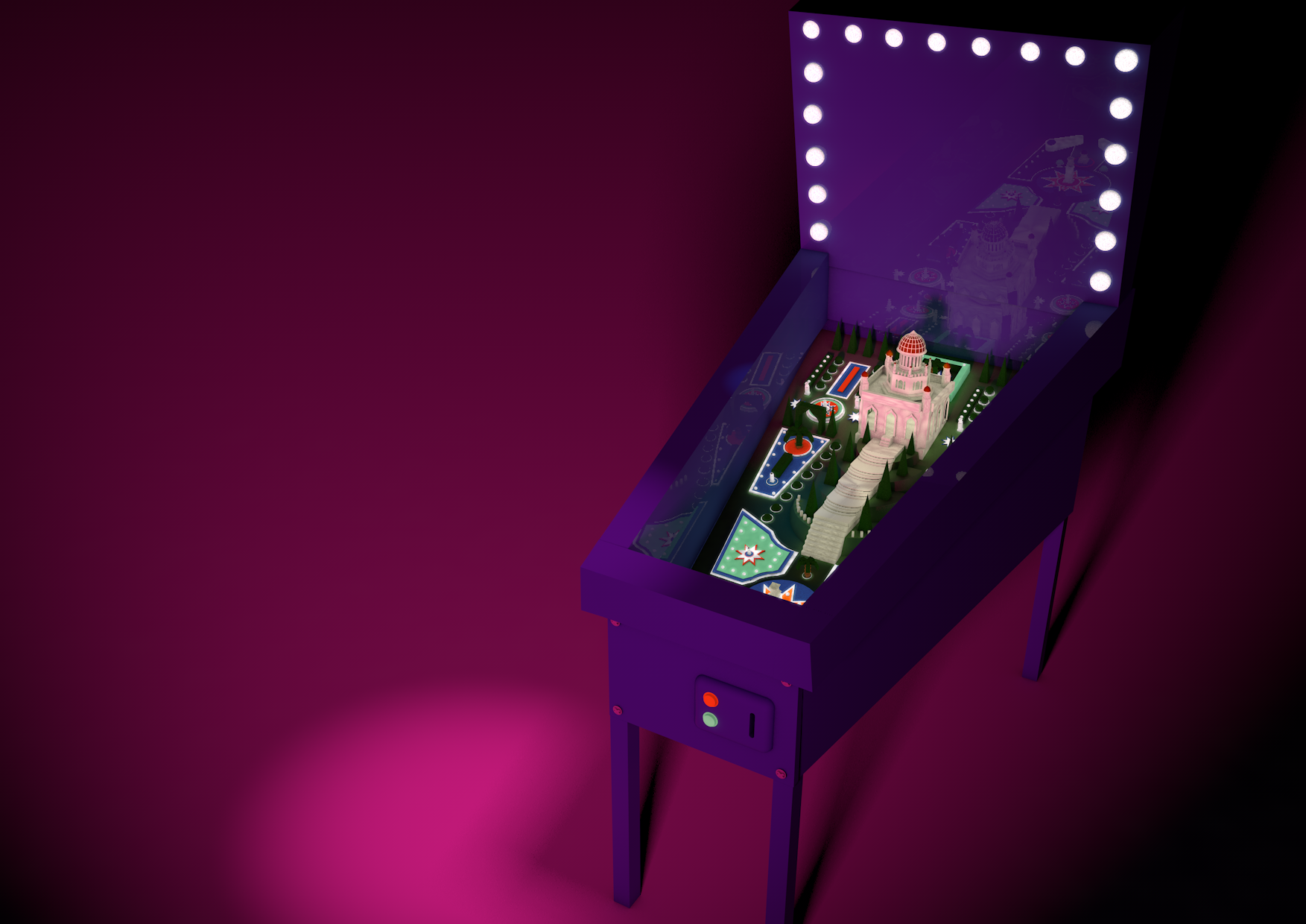 All animation were made using Maxon Cinema 4D, ZYNC Render and Adobe After Effects.