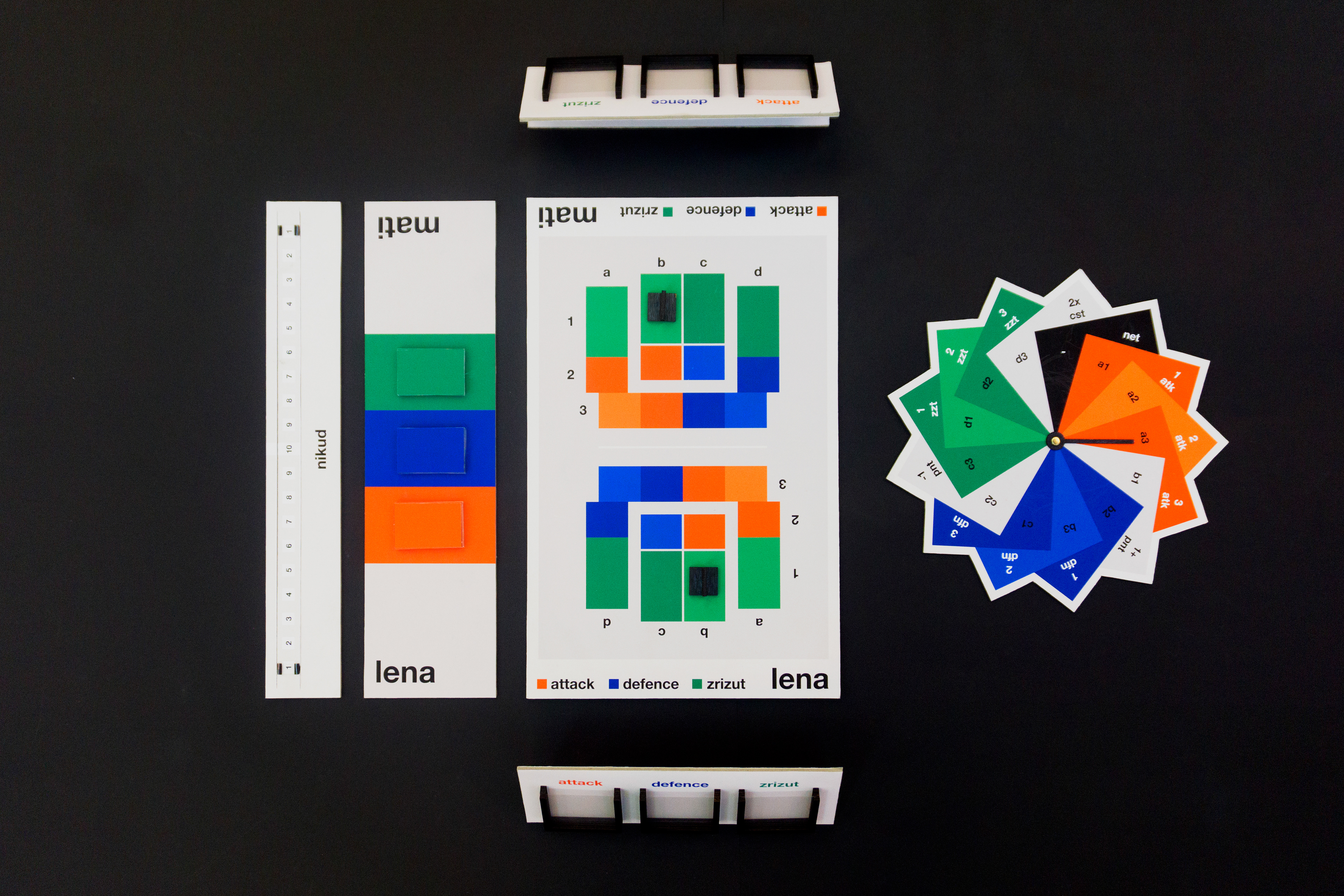 In the framework of game design course, Mati and I built a board game. We developed mechanics based on the rules of the familiar tennis sport and translated them into infographics, which made them easier to understand and follow. 
The entire design is based on simplicity, an almost mechanical design that combines the Helvetica font and rests on it. The playfulness of the design is shown by the bright colors and the humoristic content. 
In collaboration with a fellow Bezalel student, Mati Kalter.