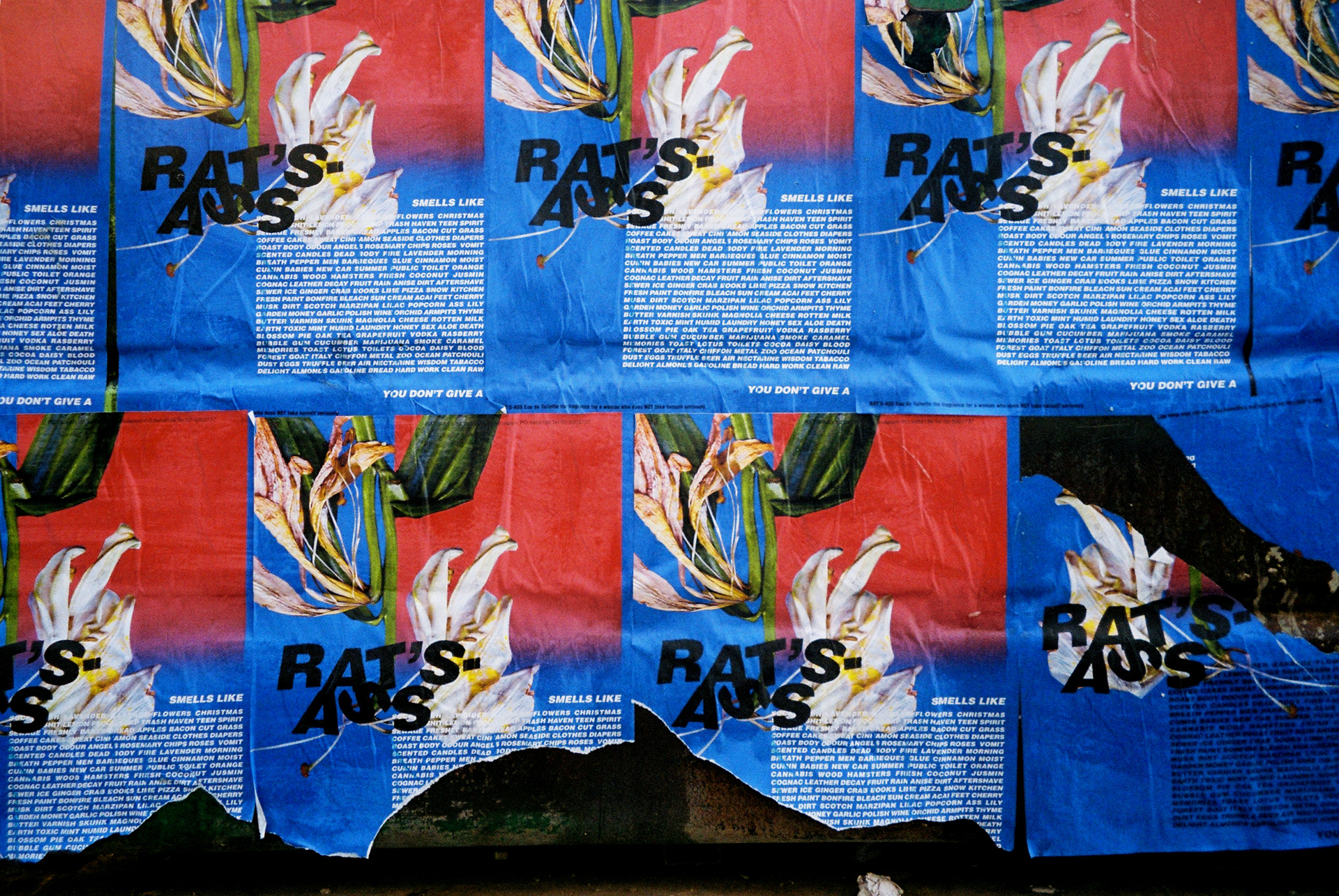 RAT'S ASS Eau de Toillette the fragrance for People Who Just Don't Care 

Neglect, Rebellion, Rejection
Following my research on fragrances in different cultures, I concluded that perfume is almost always conjured associations of nobility, cleanliness, purity, health, flowers, fashion and etc. I wondered, could a perfume brand be based on the exact opposite terms? 
This gave birth to the idea of ​​a perfume brand for people who did not care about how they smelled.
The brand is cynical and perhaps even an extreme response to the definition of "femininity" in the consumer culture. The brand describes the exact opposite of what is considered sparkling, desirable, clean and glamorous. Something that is not standard, something unfamiliar or maybe even forbidden​​​​​​​.
The brand identity centers around images loaded with unpleasant garbage. All the garbage is scanned by Xerox. The bold identity captures the energy I wish to present and breaks away from tradition. The color palette consists of non-neutral colors, such as toxic-greens and vibrant pink.​​​​​​​
The branding comes together in the poster, bag, and shirt design. The visual identity is underpinned by the core agenda "I don't give a RAT'S-ASS". ​​​​​​